Cooking for boyfriends is disgusting, desperate – Kafui Danku tells ladies
[ad_1]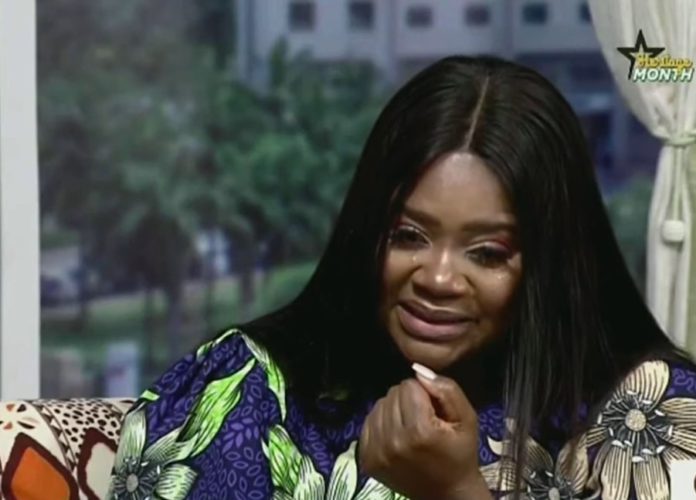 Ghanaian actress, Kafui Danku, has expressed her reservations about the notion of ladies cooking for boyfriends.
According to her, the practice smacks of desperation on the part of the lady.
Speaking in an interview on Hitz FM, the actress recounted that she had returned home from a town visit to find her brother's partner cooking for him.
"I came back home and when I came back home… I was hungry. So I'm like, Hey, what's up? I'm hungry. He was like 'Oh, so so and so came here and she cooked' and I'm like 'ewww', she cooked? I was so disgusted. Why, a girlfriend? Why would you cook? To me, you're desperate like you're overcompensating for something you want to please us," she said.
She said that women are supposed to be the 'prize' adding that "or you don't know your value."
Kafui further narrated that the incident left her in awe prompting her to voice her discomfort to her brother.
Additionally, she confessed that the idea itself repelled her, leading her to forgo eating the meal despite her own hunger.
"I was hungry but I didn't eat the food. I was super disgusted," she added.
Kafui Danku further explained that her brother eventually moved on to a new relationship, where things were a little different.
"So later on – they are no more seeing each other and now my brother is now seeing somebody else – I saw this girl she's so pretty gorgeous. And I was like 'does this one also cook?' And he was like 'this one she does not cook oo. But they're still together."
The actress' remarks highlight a perspective on gender dynamics and expectations in relationships, sparking conversations on social media.
[ad_2]

Source_link