Amenfiman S.H.S old students donate to support NSMQ team
[ad_1]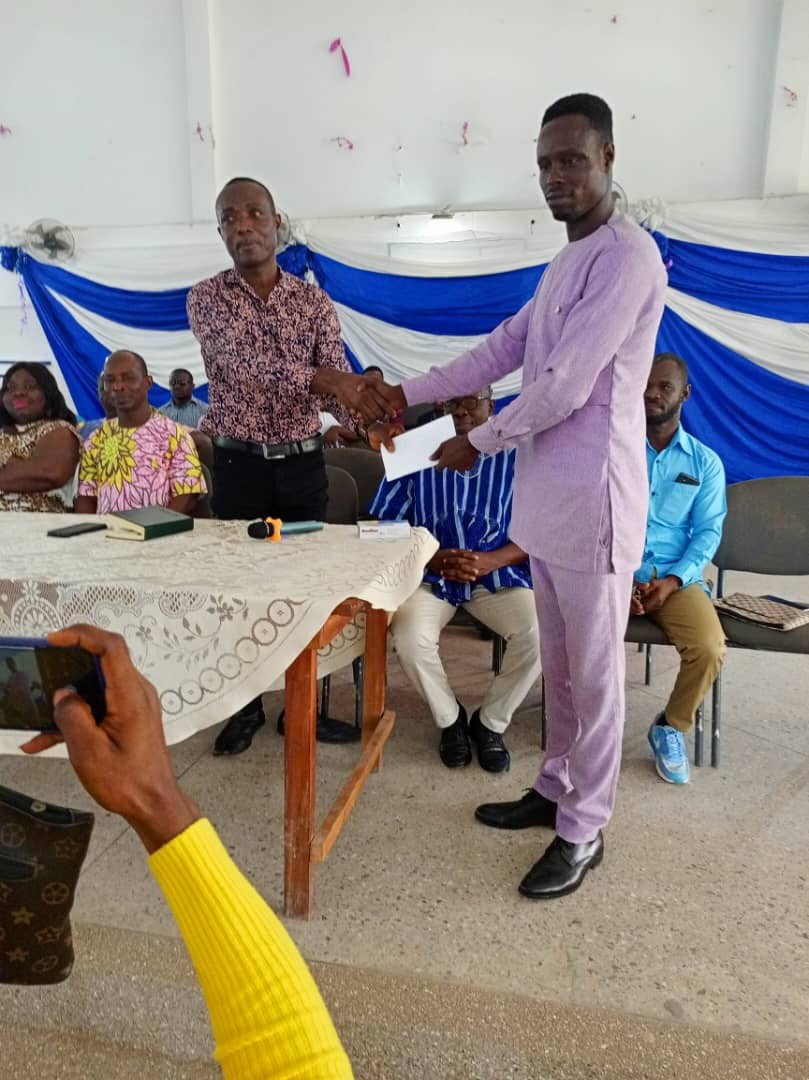 Mr. Francis Agyeapong also added that the donation of the cash to the team was aimed at supporting and motivating the team in preparation towards the National Competition of the NSMQ.
Receiving the donation, the headmaster of the school, Mr. Isaac Kwasi Mickson expressed his profound gratitude to the old students for their kind gesture.
"I am extremely overwhelmed and surprised to see that 2008 old students of this school have donated these items and cash to their alma mater and the NSMQ team. For their generosity, I have decided to call them "Pacesetters", because I believe they have set the pace for other old students to emulate," he said.
Mr. Isaac Kwasi Mickson, therefore, appealed for funds for the completion of some uncompleted projects which have been abandoned for so many years and the construction of a school park for sporting activities.
Mr. Francis Kyipie, the NSMQ coordinator on behalf of the NSMQ team thanked the 2008 old students for their efforts and support in boosting the morale of the team and pledged the team's commitment in ensuring that the quiz team wins the NSMQ at the national championship.
He also took the opportunity to reckon some challenges facing the NSMQ Quiz team and called for more assistance.
By: Francisca Stokes Atta- Eyison
[ad_2]

Source_link